I am so excited to let y'all know about a new Quilting Book Club. It's started by Shawna over at
1 Choice 4 Quilting
. She is a super awesome lady that I talk to on Twitter. She had given us a "sneak peek" at what she was up to and I couldn't wait until the finaly reveal! Head over to her blog to enter for a chance to win of 3 quilt kits.
There will be 12 quilts per year (one each month). This is the perfect way to get your quilts done in time for Christmas!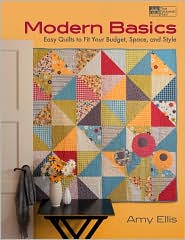 If you don't already have a stash of fabric or this is your first quilt, Shawna has 3 quilt kits up in her store for the first quilt. Here is the first quilt. Just click on the picture to go to the page that has all 3 kits shown and up for sale.
I hope you will join us and I can't wait to see your quilts!