(click on the picture for the FB voting page for my room)
Could I get everyone's help with this. I could really use this makeover! This is a Facebook contest that Bernina and Home Depot are putting on. I guess I should have shown a more embarassing picture when I entered. LOL Oh well, I could really use this. I am in desperate need of organization! I have several years worth of fabric, notions, quilting stensils, thread, etc collected. With all of our moves, I never really got around to unpacking them from their moving totes. I've tried to organize little by little, but I lack inspiration. I just bought this book hopeing to get some great ideas.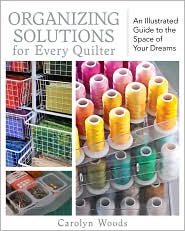 So I'm hopeing that I can get your help in helping me get my room organized! I am really wanting to start making quilts to sale to help make up for some of the income loss when my husband is medically retired from the Army (which will probably be sometime this year and because of his current situation he won't be able to hold a job). I'd really appreciate your support and votes! The contest ends May 25th and you can vote everyday.